Sauer Compressors USA and its employees are committed to supporting our community by making it a better place for our families, friends, and those in need. Our employees organize and participate in a number of community projects annually in our local community.
Easter Egg Hunt
The first Sauer Sponsored Easter Egg Hunt was an egg-celllent success!  Located in the Chesapeake Business Park on Skipjack Parkway, children of all ages hunted for eggs and visited the Easter Bunny.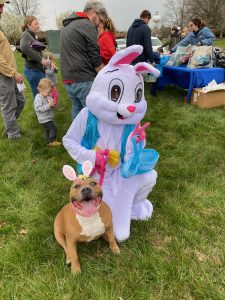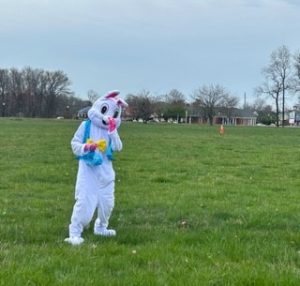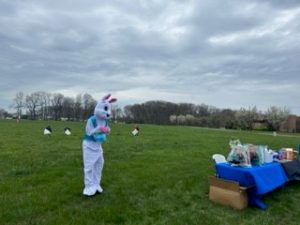 Kent Island Day
Kent Island Day commemorates the founding of Kent Island in 1631 with a parade, historical exhibits, displays, and much more. Based on Kent Island, Sauer Compressors USA is proud to sponsor this event annually.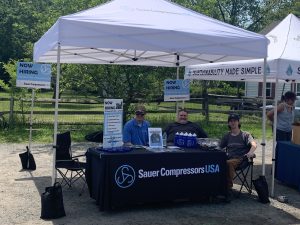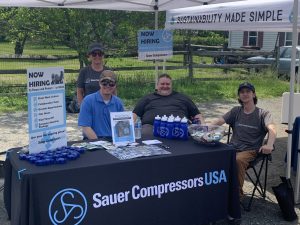 Beach Clean Up
Kent Island Beach Cleanups is an organization whose mission is to protect and preserve the beauty of the beaches, parks, and estuaries of Kent Island, MD, through regular cleanups, education, awareness, social and communal responsibility, and advocacy.  Terrapin Nature Park and Beach is just a short walk from our headquarters.  Sauer USA employees take time out of their busy days to assist KIBCU with their mission of keeping our beaches clean.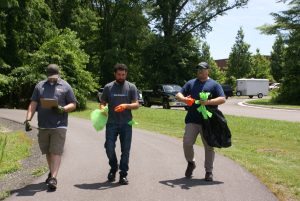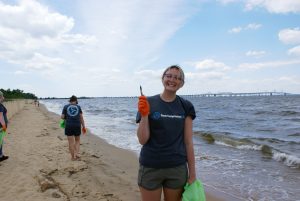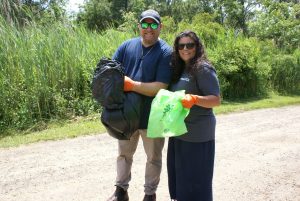 Pack the Pantry
Haven Ministries Emergency Food Pantry is available to provide emergency food to the residents of Queen Anne's County.  Sauer USA employees compete in teams to collect the most dry goods for the local Emergency Food Pantry.  In November 2022, our employees collected and delivered 388 items to Haven Ministries.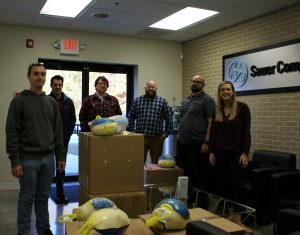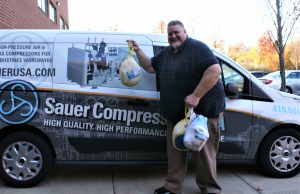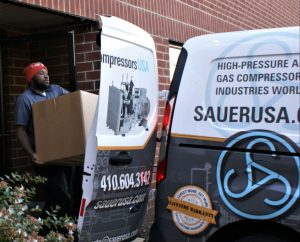 Queen Anne's County Crab Basket Tree
The Crab Basket Tree is a unique Chesapeake tradition. In Queen Anne's county, it's a whole community effort involving schools, community organizations, and family members painting basket designs to honor the lives of past, active, and deceased watermen. The Crab Basket Tree is erected next to the Maryland Watermen's Monument in Grasonville, MD.  All proceeds from the project go to help local watermen and families in need. Sauer Compressor USA is part of the display, thanks to employees Sheila Parker and Robert Pantall for designing the basket.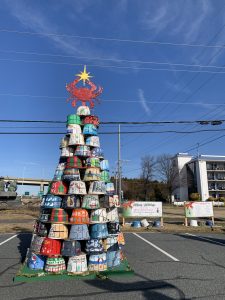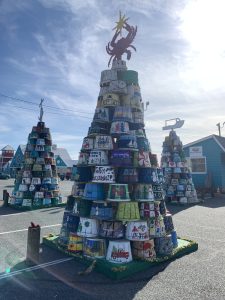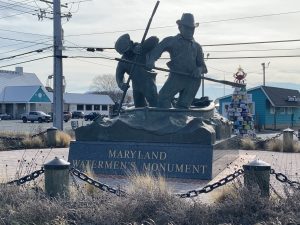 Lights on the Bay
Lights on the Bay Event is an annual holiday light show and local tradition that takes place at Sandy Point State Park in Annapolis, Maryland, and benefits the SPCA of Anne Arundel County. Sauer Compressors USA was a proud event sponsor in 2022.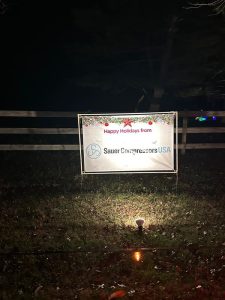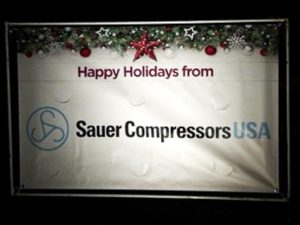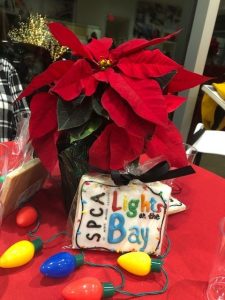 Not My Child Opioid Addiction Awareness
Sauer Compressors USA will sponsor the Carmen's Charity Gala in Queen Anne's county. Not My Child's mission is to provide financial support to families impacted by the burdens of burial costs, memorials, treatment co-pays, and emotional support. It also educates the community on the ongoing opioid epidemic and offers a purview on drug awareness and stereotypes that continue to perpetuate addiction.