Many applications in the oil & gas world require nitrogen, which is mostly used for blanketing in order to prevent an explosive atmosphere. Sauer offers a wide range of boosters for such applications.  The nitrogen is produced by membranes or PSA systems, and Sauer compressors are used to store the gas at a higher pressure.
The nitrogen boosters of the SAUER and HAUG product lines are the most efficient and safest solution for nitrogen applications of all kinds. With their wide range of variants and volume flows, they can be ideally adapted to individual requirements and thus get the best out of your nitrogen system.
The machines are specially designed and engineered for nitrogen compression. Therefore they offer maximum efficiency, minimal nitrogen losses, and maximum availability. Even compression of high-purity nitrogen (99.999%) is no challenge.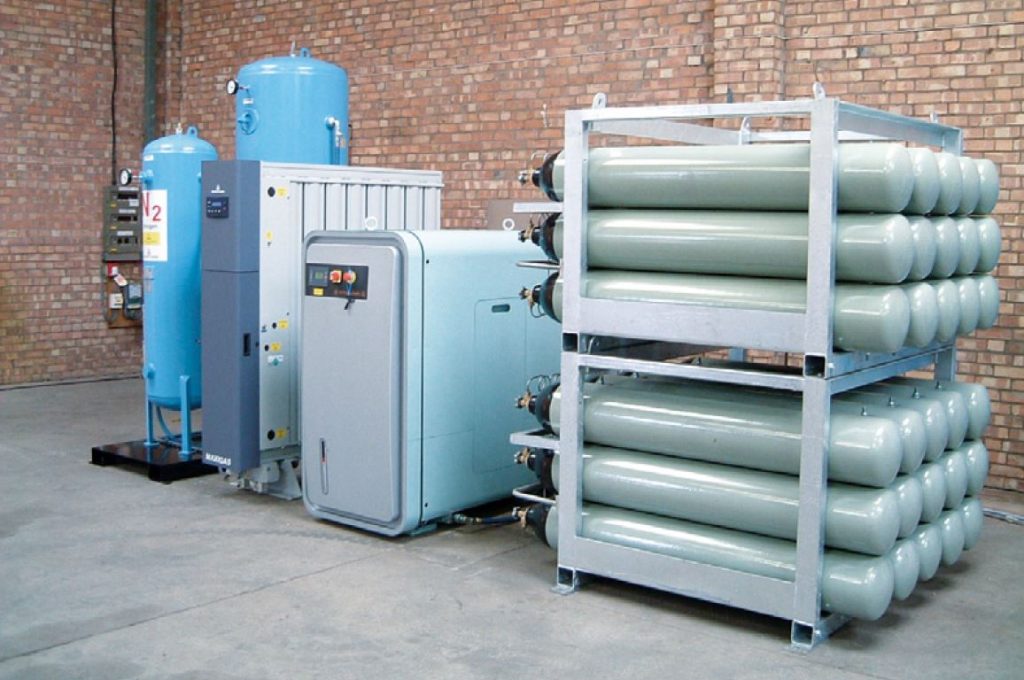 Sauer Compressors has been developing and manufacturing high-pressure nitrogen boosters for over 50 years. Our exceptional wealth of experience flows into every product innovation and new development – to the benefit of our customers.
Oil-free or oil-lubricated versions
Wide range of volume flow rates
Wide range of suitable Sauer accessories (treatment, storage, distribution)
From individual compressors to complete solutions
Turnkey solutions ready for immediate operation
Download the Nitrogen Boosters Brochure.
Suitable Products
Volume Flow:
Pressure Range:
Medium:
Mistral
Tornado
Hurricane
Orkan
6000 Series
5 – 589 scfm
290 – 5,000 psig
Nitrogen
Volume Flow:
Pressure Range:
Medium:
HAUG.Mercure
HAUG.Neptune
HAUG.Sirius
5 – 175 scfm
145 – 580 psig
Nitrogen