Whether onshore or offshore – Sauer compressors are used in a variety of applications within the oil and gas sector. Designed for 24/7 operation, their robust construction allows them to be used (virtually) anywhere and under extremely difficult environmental conditions, for example, when exposed to salt – water, heat or cold. Sauer compressors easily satisfy the criteria of nearly all classification societies such as ABS, DNV and GL, while complying with a range of other certification systems too. In addition to our standard solutions, we also provide complex solutions which are designed to meet our customers' specifications. These include mobile, container-type units, gas tight or explosion-proof designs, units featuring diesel or gas engines and even combinations of all of these.
Sauer compressors always do their job reliably – regardless of whether they are in use on a floating platform in the Gulf of Mexico, in the engine room of a ship off the coast of Vietnam or on a heavy goods vehicle in Siberia.
Models Associated with
Our customers benefit from the following advantages:
State of the art compressors, control systems, compressed-air treatment systems and accessories
Optimum customer services starting with the initial enquiry and extending over the entire life of the product
100% compressor check at final pressure including 3.1 inspection certificate
Long operating life with guaranteed availability of replacement parts (minimum 25 years)
Turn-key solutions produced in accordance with customers' specifications
Compressors designed for permanent operation (S1 – 24/7)
Classification and certification in accordance with ATEX, ABS, GL, DNV etc. possible
Maximum +/-22.5° heeling and longitudinal tilting for mobile concepts
Offshore – Seismic Applications
Industrial oil and gas consumption is growing throughout the world. This means that new technologies and deposits must constantly be found if this increased demand is to be met. The fact that Sauer compressors are very much at home on ships in general makes them ideal for use onboard exploration vessels which use air guns to survey the seabed around the world with a view to finding and exploiting new deposits. As the only supplier which is able to provide not only the compressors for the air guns but also the compressors for starting diesel engines, Sauer Compressors can offer its customers complete solutions!
Sauer compressors are equally at home on oil platforms too. Our compressors meet the strict requirements imposed within this particular branch of industry. They are used in order to compensate for the natural movement of the sea and thus help to ensure that drilling and production can continue even when the sea is rough. Naturally, we are on hand to assist you even after your compressors have been delivered. Whether they travel by helicopter or by ship, Sauer's service personnel will always get to you somehow.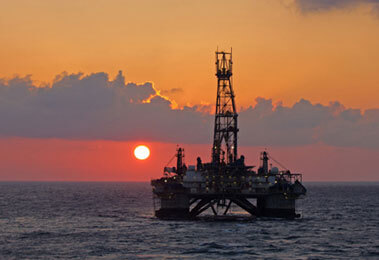 What are Sauer Compressors used for?
Air guns / surveying the seabed
Motion compensating on board floating crude-oil platforms
Who are Sauer Compressors' customers?
Marine research institutions
Exploration firms
Platform equipment suppliers
Which Sauer product ranges are used?
Product ranges: HURRICANE, 5000, 6000
Variants: Basic, BasBooster, ComSilent, ComBooster
Volumetric flow: 18–440 scfm (30 –750 m³/hr)
Pressure range: 1450–5800 psig (100 – 400 bar)
Medium: Air, nitrogen
Nitrogen – Generation and storage
Regardless of whether they are located in the desert of Saudi Arabia or in the cold of Siberia, oil fields are usually found in remote areas which lack direct access to the necessary infrastructure. In these harsh environments, Sauer compressors prove their worth on a daily basis – for example when using nitrogen to maintain the discharge pressure of a well or to protect components against other media. Sauer compressors are at home wherever they happen to be needed – for medium and high-pressure applications up to 5800 psig (400 bar), for continuous use and even for short-notice start/stop operation.
What are Sauer Compressors used for?
Creating an inert atmosphere
Drilling deep wells
Drilling systems
Revitalization of Oil wells
Who are Sauer Compressors' customers?
Petrochemical industry
Oil-field suppliers
Manufacturers of nitrogen generators /nitrogen membranes
Which Sauer product ranges are used?
Product ranges: PASSAT, TORNADO,, HURRICANE, 5000, 6000
Variants: BasBooster, ComBooster
Volumetric flow: 6–1180 scfm (10 – 2000 m³/hr)
Pressure range: 290–5800 psig (20 – 400 bar)
Medium: Nitrogen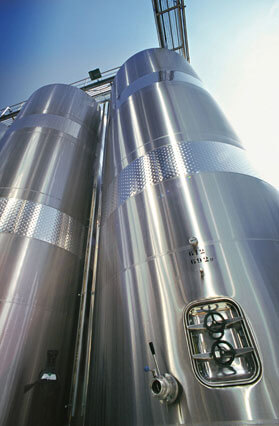 Pipeline-related services
Sauer compressors are not limited to searching for and producing oil and gas – they are involved in transporting these substances via pipelines too. Sauer compressors in containers mounted on mobile units are used during the construction and subsequent operation of these supply lines. As compact units including diesel engines, Sauer compressors offer important advantages which make them a popular choice.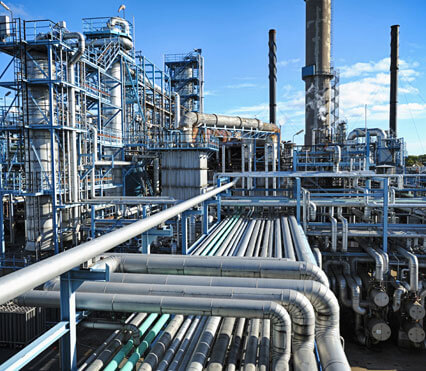 What are Sauer Compressors used for?
Cleaning pipelines
Checking pipelines
Who are Sauer Compressors' customers?
Petrochemical industry
Oil-field suppliers
Which Sauer product ranges are used?
Product ranges: HURRICANE, 6000
Variants: Basic, ComSilent
Volumetric flow: 18–1180 scfm (30 – 2000 m³/hr)
Pressure range: 435–5800 psig (30 – 400 bar)
Medium: Air