Many firms and institutions use Sauer Compressors in a variety of areas when carrying out research and development. Regardless of whether sensitive gases are in use, modern materials are being tested or complex processes play an important role, Sauer Compressors are a sound choice for any application, operating without problems for many decades. Customers value our understanding of industrial applications and our ability to come up with exactly the right type of compressor to suit their requirements. For example, the majority of universities rely on Sauer Compressors when it comes to helium recovery.
Models Associated with
Our customers benefit from the following advantages:
State of the art compressors, control systems, compressed-air treatment systems and accessories
Optimum customer services starting with the initial enquiry and extending over the entire life of the product
100% compressor check at final pressure including 3.1 inspection certificate
Long operating life with guaranteed availability of replacement parts (minimum 25 years)
Turn-key solutions produced in accordance with customers' specifications
Great reliability, even during intermittent operation
Optimum customer and compressor care concepts
Engine development
Many customers are familiar with Sauer compressors through their role in shipping, e. g. the starting of diesel engines. However, many people do not realize that Sauer compressors also play an important role in testing these engines and developing new ones. They are therefore widely used on engine test beds. Sauer compressors can play a role in the development of gas engines such as natural-gas engines too.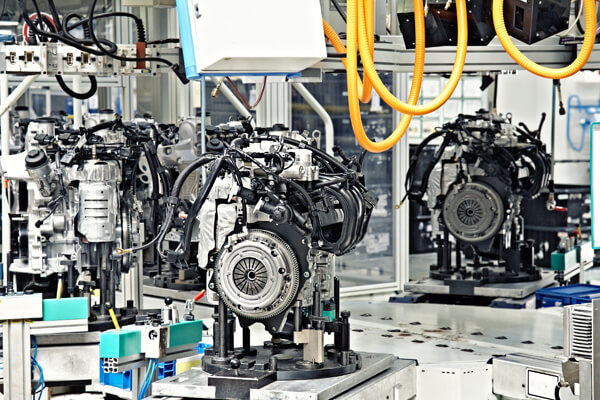 What are Sauer Compressors used for?
Starting air
Natural-gas storage
Who are Sauer Compressors' customers?
Automotive manufacturers
Engine manufacturers
Universities
Which Sauer product ranges are used?
Product ranges: MISTRAL, PASSAT, HURRICANE
Variants: Basic, BasSeal, ComSilent, ComSeal
Volumetric flow: 30–1180 scfm (50 – 2000 m³/hr)
Pressure range: 430–5075 psig (30 – 350 bar)
Medium:Air, natural gas
Research institutions and universities
The fact that universities as well as state and private research institutions carry out extremely demanding work means that they rely on top-quality components in order to achieve highly accurate results. Downtime and extended experimental periods reduce competitiveness and waste funds which have been allocated for research purposes. In the field of helium recovery and liquefaction, Sauer compressors can optimize the process – with a maximum leakage rate of just 0.1 mbar x l/s. Their economical design comes into its own in ultrasound tests in wind tunnels or vehicle crash tests – two applications which require high volumes in an extremely short period. Sauer compressors save time and reduce costs, making it possible to carry out more tests at shorter intervals.
What are Sauer Compressors used for?
Metrology
Ultrasound wind tunnels
Nano-coatings
Helium recovery
Crash tests as part of vehicle development
Who are Sauer Compressors' customers?
Universities
Research centres
Metrological institutions
Automotive research institutions
Which Sauer product ranges are used?
Product ranges: PASSAT, TORNADO, HURRICANE, 6000
Variants: Basic, BasSeal, ComSilent, ComSeal
Volumetric flow: 30–1180 scfm (50 – 2000 m³/hr)
Pressure range: 290–6090 psig (20 – 420 bar)
Medium: Air, helium