In the Naval sector, Sauer has established itself as the world market leader for high-pressure compressors. However, the company's compressors perform on water and land. As a result, they are used in a variety of defense contexts, for example, at naval ports and air-force bases and by ground troops. Highly flexible, Sauer compressors are available with a range of design options, whether you are simply looking for a particular color scheme or require certification following military standards.
Sauer compressors for the Navy are developed based on the philosophy that unique demands exist for the maritime market and the Navy market. This is why maritime and Navy users require different solutions compared to industrial applications.
Sauer compressors incorporate all special features which are vital for naval applications. Furthermore, constant innovation, such as developing the WP 5000 range with 100% balanced free inertial forces, ensures the technical leadership necessary for future naval applications.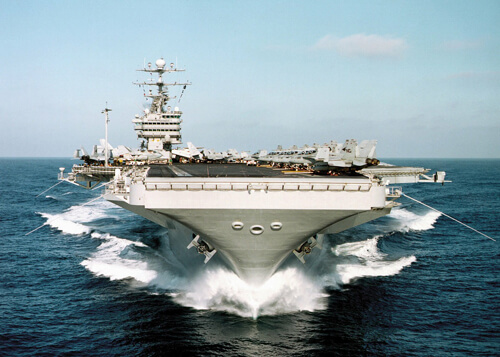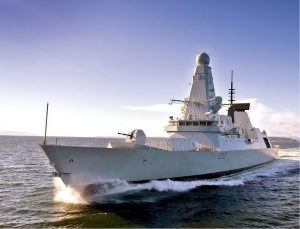 Our customers benefit from the following advantages:
State of the art compressors, control systems, compressed-air treatment systems, and accessories
Optimum customer services starting with the initial inquiry and extending over the entire life of the product l 100% compressor check at final pressure including 3.1 approval certificate
Long operating life with guaranteed availability of replacement parts (minimum 25 years)
Turn-key solutions produced in accordance with customers' specifications
NATO-codified compressors and replacement parts
Compact design and extremely straightforward operation
What are Sauer Compressors used for?
Naval ports – service air, e. g. for submarines
Air-force bases – automatic operation systems e. g. weapon systems for F15, F16, CASA C-295, Hercules, MiG 29
Ground troops – nitrogen service for rocket control
Air forces
Navies
Ground troops
NAICS Code 336
Sauer Solutions
Volumetric flow: 18–1180 scfm (30 – 2000 m³/hr)
Pressure range: 230–5800 psig (16 – 400 bar)
Medium: Air, nitrogen
Sauer Compressors USA is the primary supplier of high and medium-pressure air and gas compressors for the U.S. Navy and the U.S. Coast Guard.
We have designed and supplied compressor packages for the following shipbuilding or class retrofit programs
U.S. Navy CVN (Nimitz Class Aircraft Carriers) – WP5000
U.S. Navy CVNX (Ford Class Aircraft Carriers) – WP5000
U.S. Navy LPD (San Antonio Class Amphibious Transport Ships) – WP121L
U.S. Navy DDG (Zumwalt Class Destroyer) – WP4331
U.S. Navy DDG (Zumwalt Class Destroyer) – WP65L
U.S. Navy LCS (Independence Class Littoral Combat Ships) – WP45L
U.S. Navy LCS (Freedom Class Littoral Combat Ships) – WP121L
U.S. Navy FFG (Constellation Class) – WP65L & eLPAC 37-125
U.S. Coast Guard PSC – WP4331
U.S. Coast Guard NSC (Legend Class) – WP65L
U.S. Coast Guard WAGB (Ice Breaker Class) – WP400
MSC T-AKE (Lewis and Clark Class Dry Cargo/Ammo Vessels) – WP5000
MSC T-ARS (Safeguard-Class) – WP5000
MSC JHSV (Spearhead Class) – WP22L
MSC T-AKR (Bob Hope Class) – WP33L
MSC T-AO (Henry Kaiser Class) – WP5000
MSC T-AGM (Howard O. Lorenzen) – WP22L
MSC T-AGOS (Victorious Class) – WP45L
MSC T-ATS (Navajo Class) – WP45L & SC15MA
Dockside High-Pressure Compressor Packages have been supplied to
Puget Sound Naval Shipyard (Bremerton, WA) – air-cooled & water-cooled HPAC
Huntington Ingalls Shipbuilding (Newport News, VA) – air-cooled & water-cooled HPAC
Norfolk Naval Shipyard (Portsmouth, VA) – air-cooled HPAC
Naval Base Port Loma (San Diego, CA) – air-cooled HPAC
Naval Submarine Base Bangor (Bangor, WA) – air-cooled HPAC
Naval Station Norfolk (Norfolk, VA) – air-cooled HPAC
Naval Base San Diego (San Diego, CA) – air-cooled HPAC & air-cooled LPAC
Yokosuka Naval Base (Japan) – water-cooled HPAC
Guam Naval Base (Santa Rita, Guam) – air-cooled HPAC
Applications at Other Bases
Wright Patterson Air Force Base
Beale Air Force Base
Anderson Air Force Base
Naval Air Warfare Center Lakehurst
Naval Air Station Jacksonville
Hill Air Force Base
Fort Benning Army Base