In the Naval sector, Sauer has established itself as the world market leader for high pressure compressors. However, the company's compressors perform not only on water but also on land. They are used in a variety of defense contexts, for example at naval ports and air-force bases as well as by ground troops. Highly flexible, Sauer compressors are available with a range of design options, whether you are simply looking for a particular color scheme or require certification in accordance with military standards.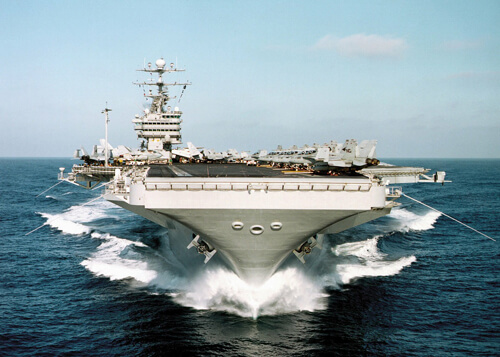 Our customers benefit from the following advantages:
State of the art compressors, control systems, compressed-air treatment systems and accessories
Optimum customer services starting with the initial enquiry and extending over the entire life of the product l 100% compressor check at final pressure including 3.1 approval certificate
Long operating life with guaranteed availability of replacement parts (minimum 25 years)
Turn-key solutions produced in accordance with customers' specifications
NATO-codified compressors and replacement parts
Compact design and extremely straightforward operation
What are Sauer Compressors used for?
Naval ports – service air, e. g. for submarines
Air-force bases – automatic operation systems e. g. weapon systems for F15, F16, CASA C-295, Hercules, MiG 29
Ground troops – nitrogen service for rocket control
Air forces
Navies
Ground troops
NAICS Code 336
Sauer Solutions
Volumetric flow: 18–1180 scfm (30 – 2000 m³/hr)
Pressure range: 230–5800 psig (16 – 400 bar)
Medium: Air, nitrogen