For more than 50 years Sauer Compressors has specialized in the development and production of gas-tight helium compressors. Our customers benefit from the comprehensive knowledge and advancements that are incorporated in every one of our products. Sauer Helium Compressors are specially designed for helium compression and represent the most efficient and safe solution for all kinds of applications. Because of our reliable technology, it is no surprise that leading research institutes and universities only trust in Sauer helium compressors. Gas companies profit from the unique advantages of Sauer helium compressors and the worldwide support of the Sauer Compressors Group's sales and service network.
Unique Sauer Advantages
Gas-tight
Sauer Helium Compressors have a leakage rate of < 0.001 psi
Gas-tight crank case with double lip seal at the crankshaft
Special helium suitable sealings and gaskets
Gas-tight hoses
Intake buffer tank and condensate collecting vessel
Gas-tight oil lock to the crank case
Vacuum flanges acc. to ISO 2861 at gas inlet
Encapsulated safety valves
Gas recirculation back to the suction side by a common piping
Reliability
Sauer Helium Compressors are designed for continuous operation.
Valves with modified stroke and spring suspension
Helium optimized lubrication
Efficient cooling, especially around the highly stressed valves
Test procedure
Sauer Helium Compressors are tested under operation conditions on a special helium test bench.
16 hours running & performance test at final pressure with helium
Tightness check and measurement of the leakage rate with helium
3.1 Inspection Certificate of Performance Data & Leakage Rate
Delivered filled with helium to avoid purge losses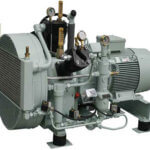 Passat Series
Ideal for helium circuits and cooling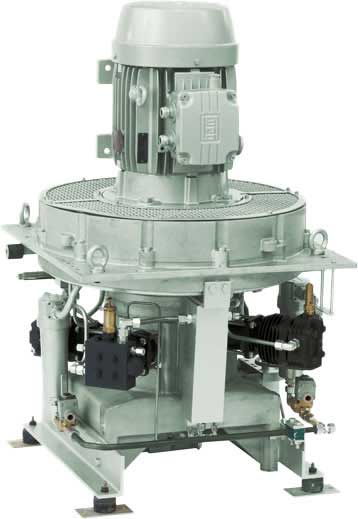 Tornado Series
Ideal for small helium recovery systems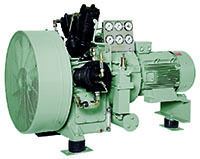 Hurricane Series
Ideal for all kinds of helium recovery systems and cylinder filling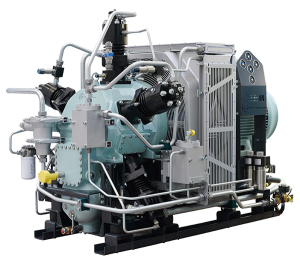 Orkan Series
Ideal for all kinds of helium recovery systems and cylinder filling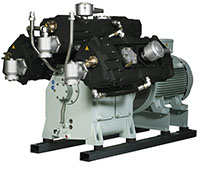 6000 Series
Ideal for big helium recovery systems and cylinder filling