Sauer Compressors USA will participate in Gastech 2019 Exhibition & Conference to be held in Houston, TX, USA from 17 to 19 September 2019. Gastech is the world's leading gas, LNG and energy industries exhibition and conference, which gathers thousands of industry professionals to deliver global success stories. This world-renowned networking event brings many opportunities to communicate with key players in the compressed air and gas markets.
Sauer Compressors USA will exhibit their extensive range of compressor solutions from the Sauer and HAUG product lines. Ranging from oil-lubricated high-pressure compressors to oil-free and hermetically gas-tight machines, Sauer provides a portfolio for most gas applications.  Sauer Compressors USA will provide visitors and partners with the unique first-hand opportunity to experience the latest developments in compressor technology. On site at GasTech, Sauer will exhibit a Hurricane series WP4351 CNG compressor and a HAUG.Neptune compressor.
Dates: Sep 17-19, 2019
Location: Houston, TX, USA
Venue: NRG Center | Booth E60
Website: http://www.gastechevent.com/ 
Let's take the next step together. We are looking forward to seeing you at Gastech in September – Visit us at Booth E60
Hurricane WP4351 Basseal CNG                                                   HAUG.Neptune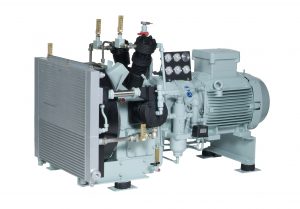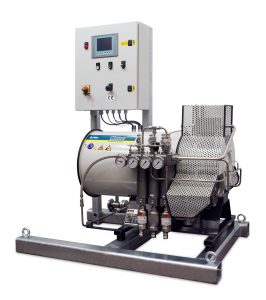 About Sauer Compressors USA:
Sauer Compressors USA Inc. specializes in the manufacturing of medium and high-pressure air and gas compressors for naval, commercial maritime, offshore, research & development, and demanding industrial applications.  In addition to air, Sauer Compressors is saturated in the CNG, N2, He, and inert gas markets. Rated for continuous duty, all compressors have been field tested in the most demanding applications and extensively refined to provide true 24/7 reliability supported by the Sauer Lifetime Warranty.  With a reputation for reliability and life cycle product support, Sauer Compressors is the global leader in the medium and high-pressure compressor markets.