Pressure testing is the process of using air or gas to determine if a product can safely withstand the pressures required under normal usage. All products used under a certain pressure must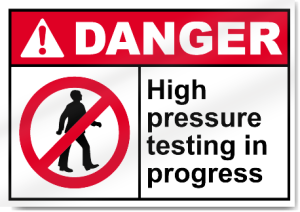 undergo initial testing at pressure many times greater than required. Although water was previously used to carry out pressure checks, an improved procedure involving air or nitrogen is now used instead. To do this, gas is inserted, and the pressure is increased above the normal pressure the product is designed to withstand once in service. Pressure tests are a non-destructive way to guarantee the integrity of equipment such as pressure vessels, pipelines, drive shafts, gas cylinders, lock brake housings, and fuel tanks. 
The leading aluminum sheet, plate, and extrusion provider recently reached out to Sauer USA because their onsite compressor had failed, and the downtime was of great concern. They reached the sales team on a Friday morning, and after a quick conversation assessing their needs, Sauer USA provided a quote immediately. Due to the process of this facility, they need a replacement compressor without delay or would suffer significant financial loss. The customer acted quickly, sent a PO for the compressor unit, and booked a transportation truck to pick up the unit. By Friday afternoon, the unit was en route for delivery and immediate use at the customer's location. 
During leakage checks, Sauer compressors help recycle the gas which escapes, e. g. nitrogen, and then return it to the process. Not only do Sauer compressors reduce and/ or entirely rid the number of steps in an individual process, but the loss of expensive gases can also be avoided. 
Click here to view how the WP4351 Hurricane Series is used in the Processing Industry.